2019 Best Accredited Online Psychology Degrees
Students can pursue psychology degrees online at the associate, bachelor's, master's, doctoral, and certificate levels. There are 294 accredited online colleges and universities offering psychology degrees and many offer opportunities to specialize in forensics, counseling, child psychology, and school psychology, among others. We also highlight the best online bachelor's and best online master's degrees in psychology, based on tuition rates and alumni salaries provided by PayScale.
Prospective psychology students are encouraged to attend a degree program that is accredited to ensure that the program meets high academic standards. The American Psychological Association (APA) provides accreditation specifically for doctoral psychology programs, and other regional and national agencies provide accreditation for schools that offer both undergraduate and graduate psychology programs.
Comprehensive List of Accredited Online Schools - Psychology Degrees (
294

)
2019 Best Online Colleges Offering Bachelor's in Psychology Degrees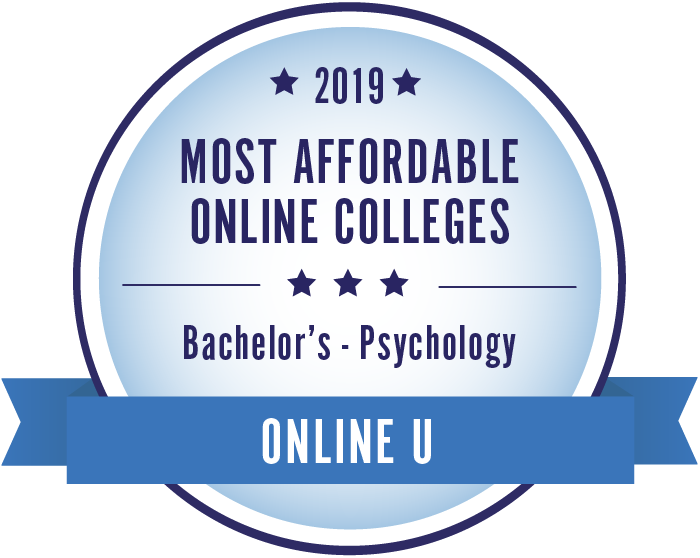 These schools offer the best online psychology degrees of 2019. Annual tuition starts as low as $7,559 at McNeese State University where students can earn a Bachelor of Science in Psychology. Graduates of psychology at top-ranked University of Idaho report earning a median salary of $106,100, making it the school with the highest earners on the list. Southern New Hampshire University Online is another affordable option on the list, with degree concentrations available in addictions, applied psychology, child & adolescent development, forensic psychology, mental health, and social psychology.
Alumni salaries were provided by PayScale. View our methodology for more details or learn more about SR Education Group.
Rank
School
Annual Tuition
Median Salary

#1

University of Idaho

$8,914

$106,100

#2

Biola University

$17,250

$103,000

#3

National University

$16,650

$96,200

#4

Chaminade University of Honolulu

$25,374

$93,800

#5

Spalding University

$12,600

$88,900

#6

University of Massachusetts - Amherst

$11,700

$88,100

#7

University of Louisiana-Monroe

$12,000

$82,500

#8

Simpson University

$15,570

$81,700

#9

Loyola University Chicago

$20,100

$80,700

#10

Southeastern University

$12,090

$79,100

#11

Southern New Hampshire University Online

$9,600

$78,300

#12

DePaul University

$20,790

$78,700

#13

Nyack College

$25,000

$78,900

#14

McNeese State University

$7,559

$75,200

#15

Rider University

$42,120

$78,900

#16

Excelsior College

$15,300

$73,900

#17

Buena Vista University

$13,080

$73,500

#18

Missouri State University

$8,850

$72,800

#19

Indiana University - Bloomington

$9,640

$72,700

#20

University of Kansas

$11,592

$72,900

#21

Northwestern State University of Louisiana

$9,600

$71,800

#22

University of Minnesota Digital Campus

$19,770

$71,745

#23

University of Wisconsin-Milwaukee

$11,760

$69,700

#24

Washington State University

$11,329

$69,600

#25

University of Louisville

$15,407

$70,000
Salary data provided by

. Updated 2018.
93%

of users found this page helpful
Was this page helpful?
Still have questions or feedback?
This website offers school details to prospective students as an informational resource. The appearance of a school listing on this website should not be interpreted as an endorsement by the school of this site.