2019 Best Master's in Industrial Engineering Online Programs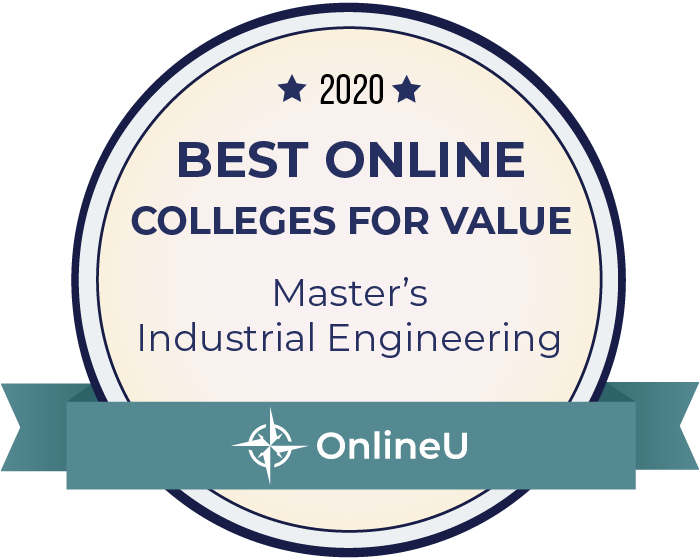 The 12 colleges on this list represent the best schools for obtaining an online master's degree in industrial engineering, based on reported median alumni salaries and tuition. University of Central Florida, with an annual tuition of $9,572, is the most affordable. Though it ranks #12, alumni report median mid-career salaries over $100,000 per year. North Carolina State University ranks #1 overall, with a high median salary of $133,500. Students can obtain a Master of Science in Industrial Engineering from #2-ranked New Mexico State University for only $13,216 per year, and graduates report median mid-career salaries of $131,400.
Alumni salaries were provided by PayScale. View our methodology for more details or learn more about SR Education Group.
Rank
School
Annual Tuition
Median Salary

#1

North Carolina State University

$21,165

$133,500

#2

New Mexico State University

$13,216

$131,400

#3

Oklahoma State University-Main Campus

$16,678

$131,400

#4

The University of Texas at Arlington

$16,120

$129,800

#5

Georgia Institute of Technology

$16,300

$127,700

#6

Purdue University - Main Campus

$19,530

$125,500

#7

Texas A&M University-College Station

$21,632

$122,700

#8

Kansas State University

$11,379

$121,300

#9

Arizona State University

$13,860

$113,000

#10

New York University

$26,970

$113,100

#11

The University of Tennessee - Knoxville

$12,240

$107,100

#12

University of Central Florida

$9,572

$105,600
Salary data provided by

. Updated 2018.
Online Master's in Industrial Engineering Overview
Online master's degree programs in industrial engineering can be found at many colleges and universities. There are several flexible online options available for working professionals who wish to complete their degree while remaining employed. In order to be admitted to an online master's program, a student will need to have a bachelor's degree in a related subject with a GPA of at least 3.0. A statement of purpose or admissions essay is also a standard requirement. Depending on the school, prospective students may also need to take a graduate admissions test such as the GRE and provide letters of recommendation.
Typical coursework includes classes in factory simulation, production science, lean manufacturing, human factors in engineering, and mathematical programming. Upon completion of a master's degree, graduates will be qualified for advanced management positions in the field and may also find work teaching or conducting research.
0%

of users found this page helpful
Was this page helpful?
Still have questions or feedback?
This website offers school details to prospective students as an informational resource. The appearance of a school listing on this website should not be interpreted as an endorsement by the school of this site.