2020 Best Online Master's in Forensic Psychology Degrees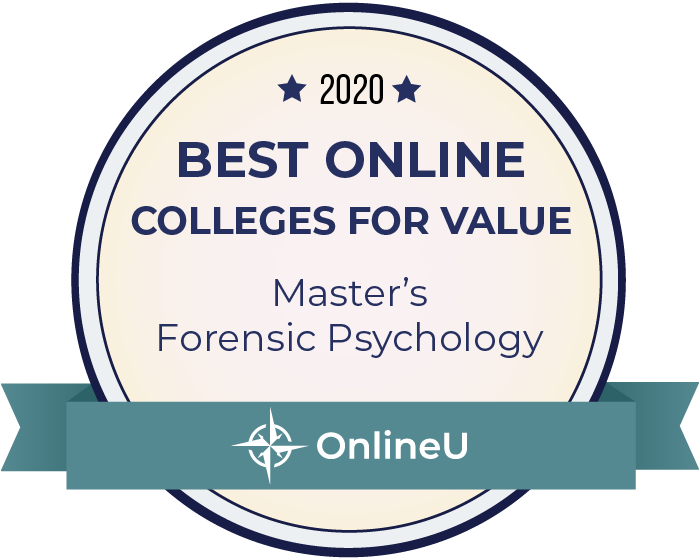 The 6 schools on this list are the best value options for obtaining an online master's program in forensic psychology based on alumni salaries and low tuition rates. A degree from the University of California-Irvine has an impressive return on investment, with an annual tuition of $14,394 and alumni reporting a mid-career salary of $127,000. At #3, University of North Dakota has the least expensive tuition on the list, charging only $7,785 per year for its Master of Arts in Forensic Psychology.
Alumni salaries were provided by PayScale. View our methodology for more details or learn more about Guide to Online Schools.
2020 Online Colleges Offering Forensic Psychology Degrees - Ranking Details
Online Master's in Forensic Psychology Overview
Program Requirements
Applicants to an online master's in forensic psychology program should hold a bachelor's degree with a behavioral or social science major. Programs require completion of 36 to 44 credits, which usually takes two years. Some schools may require applicants to submit GRE scores, personal statements, and/or transcripts from their bachelor's degree program.
Curriculum
The master's curriculum emphasizes theory, research, and the practice of forensic psychology. Core coursework covers areas such as abnormal behavior, criminal behavior, ethical issues and professionalism, forensic assessment techniques, forensic psychology research, maladaptive behavior and psychopathology, professional and ethical issues, psychology and the legal system, and psychology of criminal behavior. Specialization areas may include forensic applications in community settings; juvenile justice, delinquency, and development; mental health applications; and program planning and evaluation in forensic settings. Master's programs usually incorporate a capstone course or field experience. In some cases, students are required to take a comprehensive exam to ensure students have mastered course content.
Graduates of the master's program may earn a professional counselor license or work as a forensic consultant in the legal system, but students who wish to become a licensed psychologist will need to continue their education at the doctoral level. Other career options for graduates include case manager, clinical and program director, court liaison officer, expert witness, forensic treatment specialist, jury consultant, law enforcement advocate, researcher, and victims' advocate. Occupational settings for master's graduates include community corrections offices, correctional facilities, government agencies, law enforcement agencies, and victims' advocacy programs. Master's programs are also good preparation for doctoral programs in criminal justice, law, and forensic psychology.
This website offers school details to prospective students as an informational resource. The appearance of a school listing on this website should not be interpreted as an endorsement by the school of this site.