2020 Best Online Master's in Exercise Science Degrees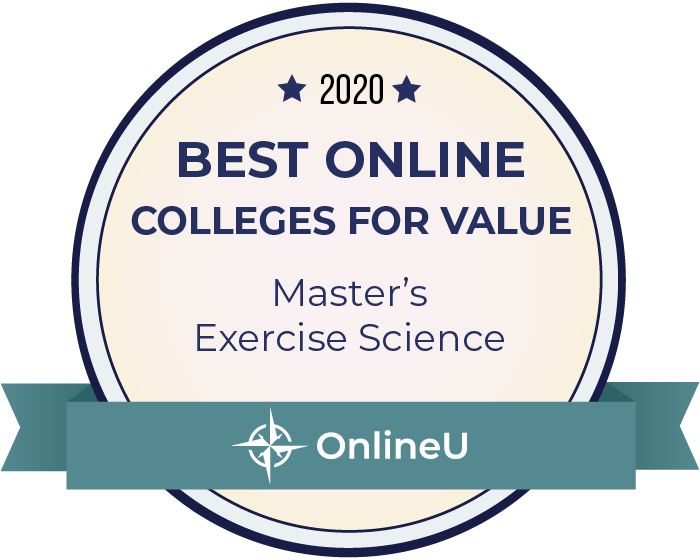 The 18 schools on this list are the best value options for obtaining an online master's program in exercise science based on alumni salaries and low tuition rates. Graduates of the #1-ranked school, University of Florida, earn a median salary of $115,384 after earning their MS in Applied Physiology and Kinesiology. The George Washington University, ranked #2, offers an MS in Exercise Science in Strength and Conditioning and has the highest reported alumni salary, at $117,227.
Alumni salaries were provided by PayScale. View our methodology for more details or learn more about Guide to Online Schools.
2020 Online Colleges Offering Exercise Science Degrees - Ranking Details
Online Master's Degrees in Exercise Science Overview
Program Requirements
Admission requirements typically include a minimum 3.0 GPA, satisfactory GRE scores, a statement of purpose, and prerequisite coursework that includes statistics, physiology or exercise physiology, and biomechanics or physics. An online program, offered primarily through universities, takes an average of one to two years to complete the 40-50 semester credit hours.
Curriculum
Coursework for an online master's in exercise science typically includes advanced exercise physiology, exercise prescription & chronic illness, nutrition, biomechanics, and biogenetics, as well as a thesis course and a clinical internship. Degree concentrations are offered by multiple schools and include nutrition, fitness and health promotion, and human movement science, among others. Students in concentration tracks will take general exercise science classes as well as classes more specific to their chosen specialties.
This website offers school details to prospective students as an informational resource. The appearance of a school listing on this website should not be interpreted as an endorsement by the school of this site.