2019 Best Online Community Colleges in Washington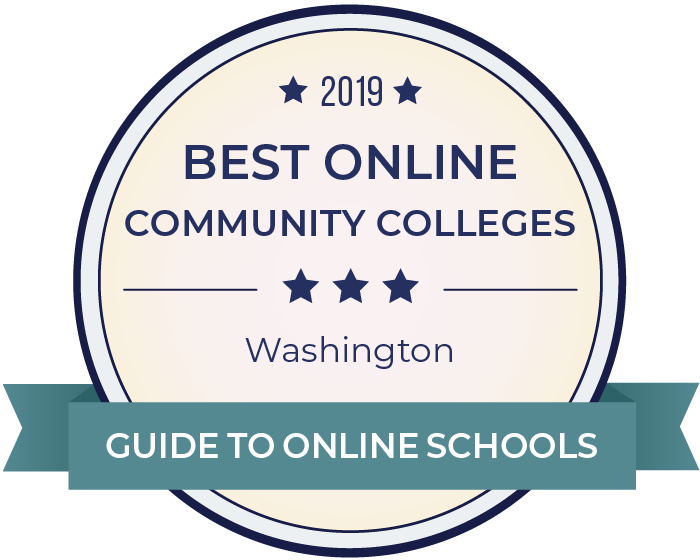 These 12 community colleges in the state of Washington are all great options for students who want to earn an online associate degree or certificate from a school in their state. Everett Community College, ranked #4, is the most affordable option on this list. Tuition is just $2,678, and online students can choose between five associate degrees. A greater variety of online programs can be found at #9-ranked Spokane Community College, which offers 5 different online associate degrees, including an Associate in Business, and Associate in Applied Science in Early Childhood Education, and more.
View our methodology for more details or learn more about Guide to Online Schools.
Rank
School
Annual Tuition
Campus Location

#1

$4,524

Port Angeles (WA)

#2

$4,471

Shoreline (WA)

#3

$4,026

Lynnwood (WA)

#4

$2,678

Everett (WA)

#5

$9,450

Spokane (WA)

#6

$6,519

Bremerton

(and 2 others)

#7

$4,841

Mount Vernon (WA)

#8

$10,824

Tacoma (WA)

#9

$3,927

Spokane (WA)

#10

$9,706

Vancouver (WA)

#11

$4,207

Bellingham (WA)

#12

$4,167

Seattle (WA)
2019 Online Community Colleges in Washington - Details
For each school, we conducted manual research to provide prospective students with more details about the schools' online programs. Explore online degrees offered and accreditation information below.
0%

of users found this page helpful
Was this page helpful?
Still have questions or feedback?
This website offers school details to prospective students as an informational resource. The appearance of a school listing on this website should not be interpreted as an endorsement by the school of this site.