2019 Best Online Community Colleges in Michigan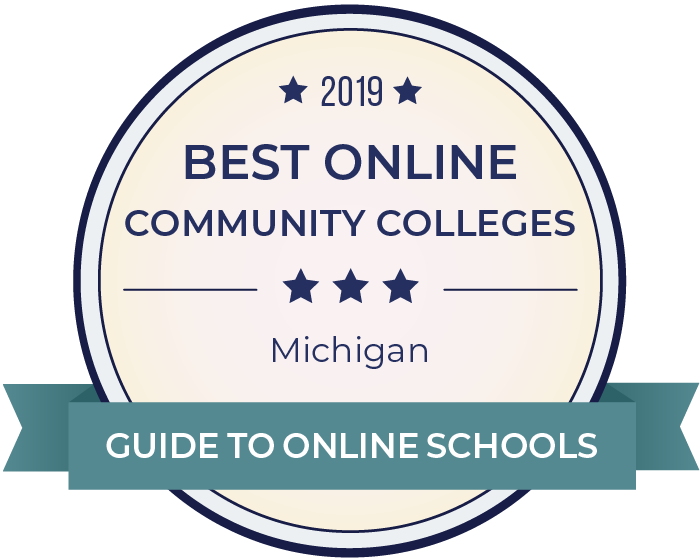 These are the best community colleges in Michigan for students who want to pursue an associate degree or certificate entirely online. Tuition for these community colleges ranges from $3,040 at Bay Mills Community College to $6,300 at Lansing Community College, but all of the schools are great options for prospective students. They will find the widest selection of online associate degrees at #2-ranked Washtenaw Community College, which offers 17 fully-online associate degrees, including an AA in Secondary Education, an AAS in Retail Management, and an AA in Liberal Arts.
View our methodology for more details or learn more about Guide to Online Schools.
Rank
School
Annual Tuition
Campus Location

#1

$5,930

Jackson (MI)

#2

$3,240

Ann Arbor (MI)

#3

$6,300

Lansing (MI)

#4

$5,952

Warren, Clinton Township (MI)

#5

$4,785

University Center (MI)

#6

$3,540

Roscommon (MI)

#7

$3,040

Brimley (MI)

#8

$3,720

Ironwood (MI)

#9

$3,782

Port Huron (MI)

#10

$5,146

Livonia (MI)
2019 Online Community Colleges in Michigan - Details
For each school, we conducted manual research to provide prospective students with more details about the schools' online programs. Explore online degrees offered and accreditation information below.
0%

of users found this page helpful
Was this page helpful?
Still have questions or feedback?
This website offers school details to prospective students as an informational resource. The appearance of a school listing on this website should not be interpreted as an endorsement by the school of this site.