2019 Best Online Community Colleges in Iowa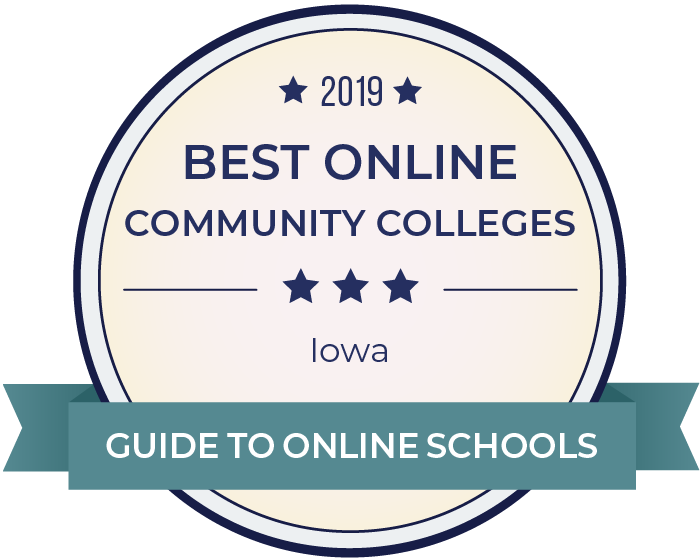 These are the best community colleges in Iowa offering online associate degrees and certificates. Students at #14-ranked Iowa Western Community College have the greatest number of options; this school offers 24 different online associate degrees as well as 15 fully-online certificates, and tuition is just $5,408 per year. Students looking for an even more affordable option might consider #8-ranked North Iowa Area Community College, which has the lowest tuition of any school on our list at just $4,781 per year.
View our methodology for more details or learn more about Guide to Online Schools.
Rank
School
Annual Tuition
Campus Location

#1

$5,239

Sheldon (IA)

#2

$5,536

Marshalltown (IA)

#3

$5,549

Waterloo (IA)

#4

$5,841

Sioux City (IA)

#5

$6,265

Estherville (IA)

#6

$5,792

West Burlington (IA)

#7

$5,780

Calmar (IA)

#8

$4,781

Mason City (IA)

#9

$6,256

Creston (IA)

#10

$5,792

Ankeny

(and 6 others)

#11

$7,050

Fort Dodge (IA)

#12

$5,536

Iowa Falls (IA)

#13

$5,239

Cedar Rapids (IA)

#14

$5,408

Council Bluffs (IA)

#15

$5,184

Davenport (IA)

#16

$5,456

Ottumwa (IA)
2019 Online Community Colleges in Iowa - Details
For each school, we conducted manual research to provide prospective students with more details about the schools' online programs. Explore online degrees offered and accreditation information below.
0%

of users found this page helpful
Was this page helpful?
Still have questions or feedback?
This website offers school details to prospective students as an informational resource. The appearance of a school listing on this website should not be interpreted as an endorsement by the school of this site.