2018 Best Online Colleges in West Virginia
0%

of users found this page helpful
Was this page helpful?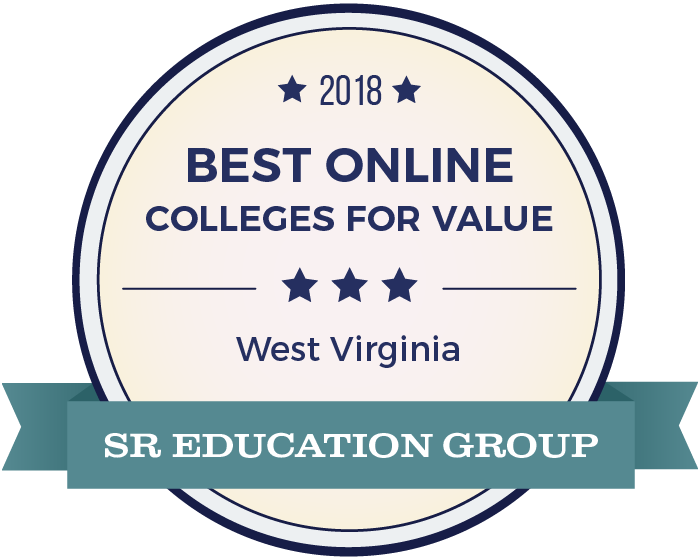 The following 5 schools on this list are the best online colleges in West Virginia in 2018 based on their affordability and academic strength. West Virginia University tops the list with an annual tuition of $11,970 and an academic strength of 65%. It offers a total of 49 online degrees, including a Bachelor of Science to Doctor of Nursing Practice program. Marshall University ranks second on this list, offering an affordable tuition of $7,542. All of the schools on this list cost less than $15,000 in annual tuition.
View our methodology for more details or learn more about SR Education Group. To see all online schools in West Virginia, view our comprehensive list.
2018 Online Colleges in West Virginia Ranking Details
For each school, we conducted manual research to provide prospective students with more details about the schools' online programs. Explore online degrees offered and accreditation information below.
Comprehensive List of Accredited Online Schools in West Virginia (19)
West Virginia's accredited online colleges and universities have tuition rates lower than $30,000 per year. Many online students attending WV schools major in fields such as nursing, laboratory science, accounting, business administration, teacher education, and criminal justice. The University of Charleston offers online bachelor's degrees in accounting, organizational leadership, and cybersecurity, and has an annual tuition of $26,000 per year. These programs prepare graduates for some of West Virginia's top occupations such as positions in health care and post-secondary education as well as careers in systems and applications software development, operations management, and law enforcement.
At a Glance:
Tuition rates at West Virginia's accredited online schools range from $6800 to $27,000 per year.
Marshall University offers online degrees in geography, medical laboratory science, and nursing for $15,000 per year.
State residents enrolled in LPN, RN, and master'ss or doctoral nursing degrees are eligible for assistance from the West Virginia Nursing Scholarship Program.
References
0%

of users found this page helpful
Was this page helpful?
Still have questions or feedback?
This website offers school details to prospective students as an informational resource. The appearance of a school listing on this website should not be interpreted as an endorsement by the school of this site.