2018 Best Online Colleges in Washington
0%

of users found this page helpful
Was this page helpful?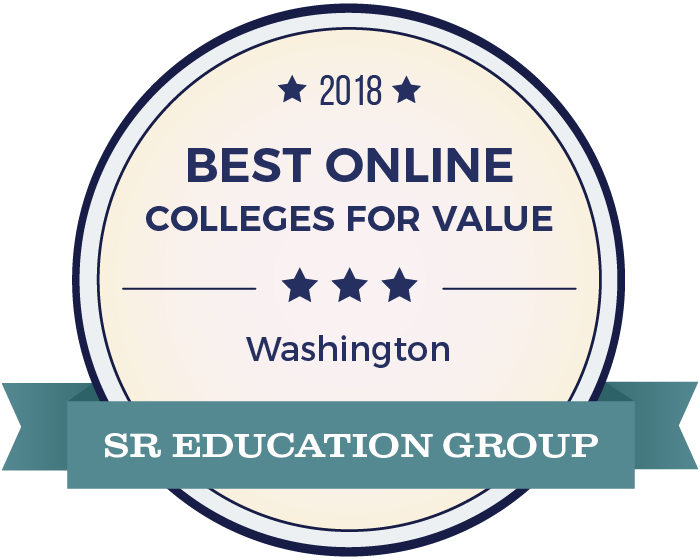 The six schools on this list are the best value online colleges in Washington state. University of Washington - Seattle, the number one school on the list offers annual tuition of $10,395 and a high academic ranking of 76%. UW-Seattle offers online undergraduate degrees in education and social science and master's degrees in specialties such as aerospace engineering and public health. Central Washington University offers online degrees for $20,743 per year and has an academic rating of 60%. Five out of six schools on offer tuition under $15,000 per year.
View our methodology for more details or learn more about SR Education Group. To see all online schools in Washington, view our comprehensive list.
2018 Online Colleges in Washington Ranking Details
For each school, we conducted manual research to provide prospective students with more details about the schools' online programs. Explore online degrees offered and accreditation information below.
Comprehensive List of Accredited Online Schools in Washington (35)
There are 35 colleges and universities across Washington State that offer online degree programs. Common online degree subjects at these schools include business, management, and information technology. The University of Washington - Seattle offers a variety of online master's degrees, including an Executive Master of Public Health, a Master of Pharmaceutical Bioengineering, and a Master of Aerospace Engineering. At the undergraduate level, Eastern Washington University has a fully online Bachelor of Arts in Interdisciplinary Studies with multiple options for specializations including philosophy, addiction studies, and child services.
At a Glance:
Washington State is home to 21 affordable online schools with tuition under $15,000 per year.
Ten percent of students at Western Governors University, a military friendly school with a location in Washington, are active military, veterans, or family of military members.
References
0%

of users found this page helpful
Was this page helpful?
Still have questions or feedback?
This website offers school details to prospective students as an informational resource. The appearance of a school listing on this website should not be interpreted as an endorsement by the school of this site.