2020 Best Online Colleges in Utah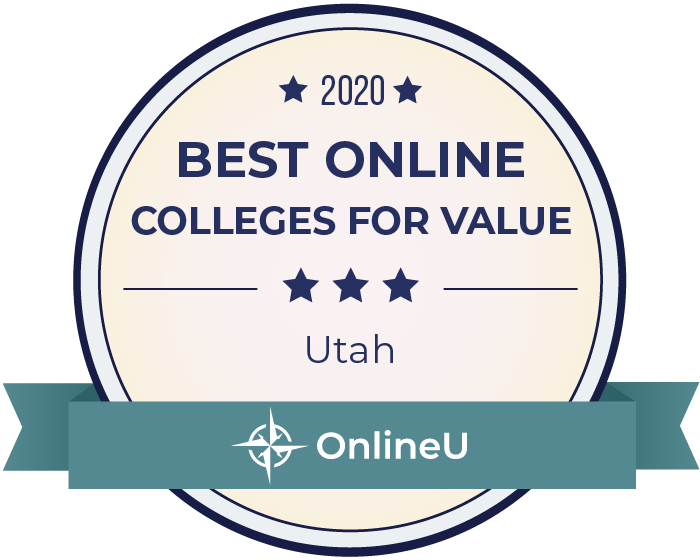 This list highlights the best schools in Utah that offer online degree programs. The #1-ranked school, Utah State University, offers a tuition rate of $6,549 annually and alumni reported an average salary of $84,400. Students at Utah State can choose from 2 online associate programs, 32 online bachelor's programs, 19 online master's programs, and 12 online certificates. The #2-ranked school, Weber State University, offers the lowest tuition among the schools at $4,990 annually.
Alumni salaries were provided by PayScale. View our methodology for more details or learn more about Guide to Online Schools. To see all online schools in Utah, view our comprehensive list.
2020 Online Colleges in Utah Ranking Details
For each school, we conducted manual research to provide prospective students with more details about the schools' online programs. Explore online degrees offered and accreditation information below.
Comprehensive List of Accredited Online Schools in Utah
Utah is home to 15 accredited colleges that offer online degrees, including non-profit schools and public universities. For students interested in bachelor's or master's degrees, Western Governors University has the largest selection, including degrees in education, accounting and computer science. The University of Utah, a public, non-profit university, also offers a wide variety of degrees, including a bachelor's degree in nursing, an MBA, and a doctorate in occupational therapy. Brigham Young University is one of several affordable options in the state, at $5,460 per year.
At a Glance:
Accounting, IT and nursing are among the fastest growing industries in Utah.
Brigham Young University is owned by The Church of Jesus Christ of Latter-day Saints, and it's the only religiously-affiliated school on the list.
University of Utah and Utah State University both have offices dedicated to helping students find and apply for scholarships.
References
This website offers school details to prospective students as an informational resource. The appearance of a school listing on this website should not be interpreted as an endorsement by the school of this site.