2018 Best Online Colleges in North Dakota
0%

of users found this page helpful
Was this page helpful?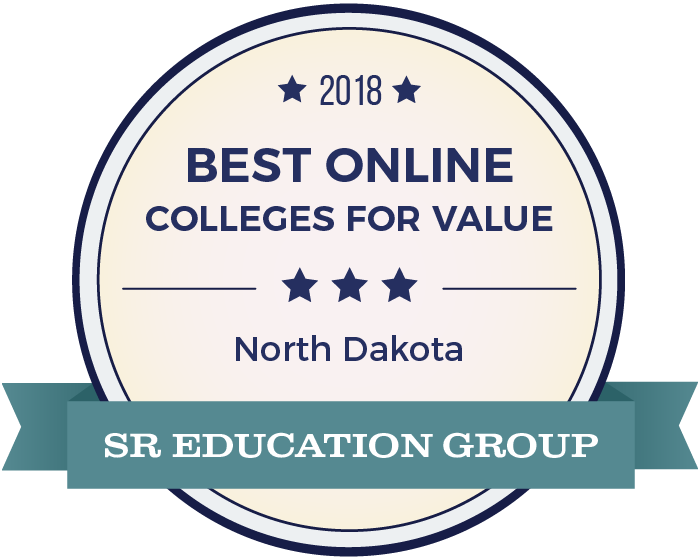 This list highlights the six best value online schools in North Dakota based on their academic strength and low tuition. All have an affordable tuition under $12,000. Minot State University​ ranks #1 with the lowest annual tuition of $6,750, offering 33 programs at the associate, bachelor's, master's, and certificate levels. North Dakota State University - Main Campus ranks #2 with the highest academic strength score of 67%. Students at North Dakota State University - Main Campus can pursue online degrees in subjects such as business, management information systems, special education, sports management, and more.
View our methodology for more details or learn more about SR Education Group. To see all online schools in North Dakota, view our comprehensive list.
2018 Online Colleges in North Dakota Ranking Details
For each school, we conducted manual research to provide prospective students with more details about the schools' online programs. Explore online degrees offered and accreditation information below.
Comprehensive List of Accredited Online Schools in North Dakota (14)
Fourteen accredited schools in North Dakota, the vast majority of which are non-profits, offer online degree programs. Bismarck State College is an affordable option for students at the associate level; the school offers 18 online associate degrees across a variety of subjects including criminal justice, business administration, and nuclear power technology. At the graduate level, University of Mary offers an extensive list of master's degrees fully online. Located in Bismarck, this Catholic university with an enrollment of about 3,000 students.
At a Glance:
Ten of the schools on this list offer affordable tuitions under $15,000 per year and every school has an annual tuition under $20,000.
In total, the North Dakota University System offers 51 online associate degrees, 41 online bachelor's degrees, 38 online graduate degrees, as well as undergraduate and graduate certificate programs.
United Tribes Technical College is one of five tribal colleges in the state, providing education to thousands of Native American students in the country.
References
0%

of users found this page helpful
Was this page helpful?
Still have questions or feedback?
This website offers school details to prospective students as an informational resource. The appearance of a school listing on this website should not be interpreted as an endorsement by the school of this site.