2020 Best Online Colleges in North Carolina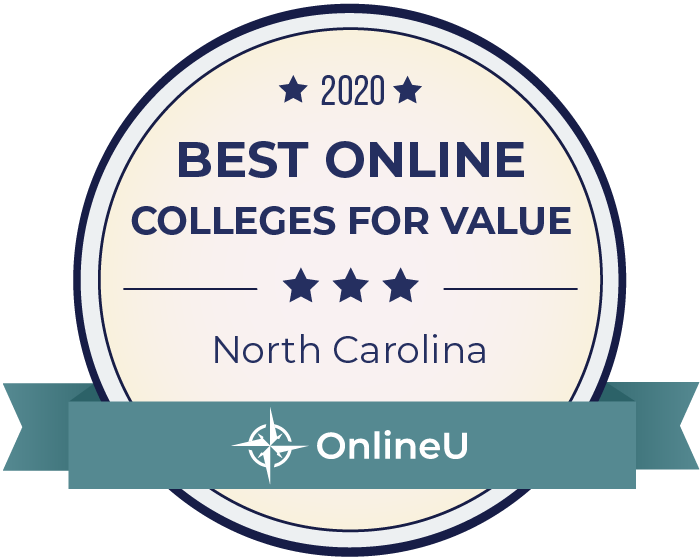 The colleges on the following list are the best online schools in North Carolina. While over half of the ranked schools offer tuition below $10,000 per year, the #7 rank school, Western Carolina University, offers the lowest annual tuition at $1,616. Those seeking a career in the agricultural sector should consider the #2-ranked school, North Carolina A&T State University, which offers 16 concentrations in agricultural education and a reported alumni salary of $80,800.
Alumni salaries were provided by PayScale. View our methodology for more details or learn more about Guide to Online Schools. To see all online schools in North Carolina, view our comprehensive list.
2020 Online Colleges in North Carolina Ranking Details
For each school, we conducted manual research to provide prospective students with more details about the schools' online programs. Explore online degrees offered and accreditation information below.
Comprehensive List of Accredited Online Schools in North Carolina
North Carolina is home to a variety of colleges offering online degree programs. Students at all degree levels can find online options at schools on this list, which includes community colleges, private for-profit schools, private non-profits, and public research universities. The University of North Carolina offers online degrees through its campuses in Chapel Hill, Charlotte, Greensboro, Pembroke, and Wilmington. Pfeiffer University, located in Misenheimer, offers online bachelor's and master's degrees in business, including dual master's programs such as an MBA/MSL, an MHA/MBA, and an MHA/MSL.
At a Glance:
Of the 80 online schools in North Carolina, 46 offer affordable tuitions under $15,000 per year.
The country's first public university was the University of North Carolina.
In 2016, over 1,000 students were enrolled in online certificates and degrees at the University of North Carolina.
References
This website offers school details to prospective students as an informational resource. The appearance of a school listing on this website should not be interpreted as an endorsement by the school of this site.