2018 Best Online Colleges in New Jersey
0%

of users found this page helpful
Was this page helpful?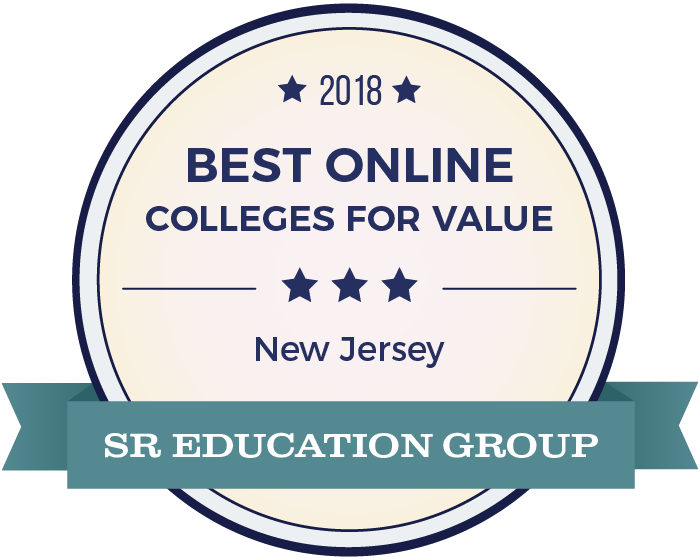 This list highlights the top five online schools in New Jersey based on affordability and academic strength. Rowan University takes the top spot with the highest academic strength score at 66%. The university offers 42 online programs for tuition rates as low as $13,800. St. Peter's University, ranked second, offers a Bachelor of Science in Business Administration with the option of three concentrations.
View our methodology for more details or learn more about SR Education Group. To see all online schools in New Jersey, view our comprehensive list.
2018 Online Colleges in New Jersey Ranking Details
For each school, we conducted manual research to provide prospective students with more details about the schools' online programs. Explore online degrees offered and accreditation information below.
Comprehensive List of Accredited Online Schools in New Jersey (27)
Online degrees are available at all levels from New Jersey-based colleges. All schools on this list are accredited and 24 of them are non-profits. Located in Toms River, Ocean County College offers 14 different fully online degree programs at the associate level as well as multiple certificate options. For students at the bachelor's and master's levels, Thomas Edison State University is an affordable option, offering over 30 bachelor's programs and over 40 master's programs for online students. Thomas Edison State University's tuition is an affordable rate of $9,036 per year.
At a Glance:
There are 11 schools on this list offering tuitions under $15,000 per year, including Camden County College and Strayer University.
Average annual tuition at New Jersey community colleges is $6,919 per year.
Residents of New Jersey hoping to attend a college in the state can apply for funding from the New Jersey Tuition Aid Grant (TAG), which provides up to the total cost of tuition for eligible students.
References
0%

of users found this page helpful
Was this page helpful?
Still have questions or feedback?
This website offers school details to prospective students as an informational resource. The appearance of a school listing on this website should not be interpreted as an endorsement by the school of this site.