2018 Best Online Colleges in Nebraska
0%

of users found this page helpful
Was this page helpful?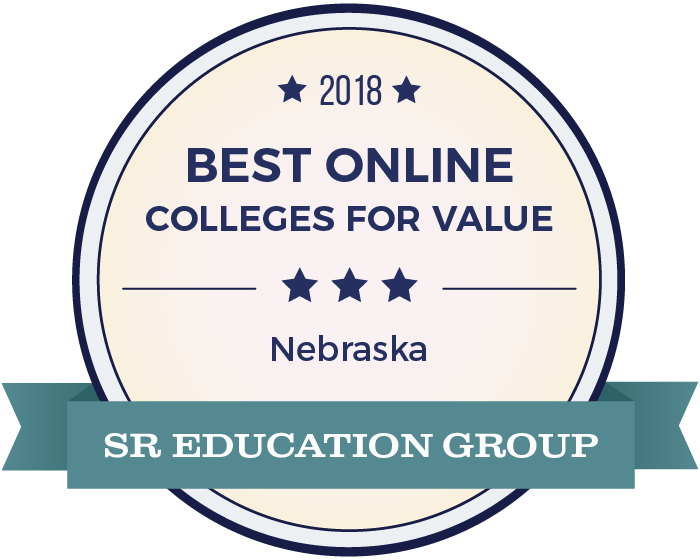 These six schools represent the best online colleges in Nebraska, ranked for their low tuition and strong academics. York College is ranked #2 and has the most affordable tuition at $10,500 per year. York College offers online programs such as a BA in Business Administration, a BS in Criminal Justice, and a BS in Psychology. University of Nebraska-Lincoln, ranked #4, offers programs for a tuition of $17,250, having the highest academic strength score of 72%.
View our methodology for more details or learn more about SR Education Group. To see all online schools in Nebraska, view our comprehensive list.
2018 Online Colleges in Nebraska Ranking Details
For each school, we conducted manual research to provide prospective students with more details about the schools' online programs. Explore online degrees offered and accreditation information below.
Comprehensive List of Accredited Online Schools in Nebraska (26)
Prospective online students looking for online degrees in Nebraska can choose from programs offered by 27 different schools. Midland University offers an RN to BSN program for associate prepared nurses who want to boost their career opportunities. Midland's online nursing degree is designed for professional nurses and can be completed in 12 months. Other online bachelor's degree programs offered by Nebraska schools include accounting, aviation management, business administration, diagnostic medical sonography, nursing, and psychology. Individuals who want to earn a master's or doctoral degree can study journalism, business administration, education, law or finance. These degree programs can prepare graduates for Nebraska's top paying jobs that include financial management, elementary and secondary school administrators, health services management, and advanced practice nursing.
At a Glance:
Online degree programs in Nebraska range in price from $3,000 to $27,000.
The state's most affordable online four-year degree is offered by Chadron State College and costs about $6,000 per year.
The EducationQuest Foundation offers scholarships for Nebraska college students who demonstrate a significant financial need.
References
0%

of users found this page helpful
Was this page helpful?
Still have questions or feedback?
This website offers school details to prospective students as an informational resource. The appearance of a school listing on this website should not be interpreted as an endorsement by the school of this site.