2019 Best Online Colleges in Missouri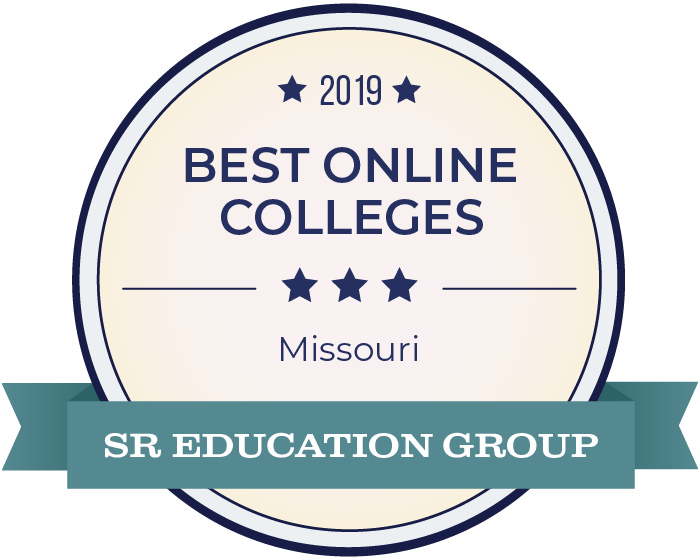 The following schools highlight the best online colleges in Missouri based on affordable tuition costs and alumni salaries. Northwest Missouri State University is ranked #1 and has the highest median salary at $88,464, charging an annual tuition rate of $17,913. University of Missouri is ranked #2, has a tuition rate at $11,091 per year, and offers degrees in business administration, hospitality management, and more.
Alumni salaries were provided by PayScale. View our methodology for more details or learn more about SR Education Group. To see all online schools in Missouri, view our comprehensive list.
Rank
School
Annual Tuition
Median Salary

#1

Northwest Missouri State University

$17,913

$88,464

#2

University of Missouri

$11,091

$81,023

#3

Southeast Missouri State University

$8,520

$79,771

#4

Missouri State University

$8,850

$77,408

#5

Webster University

$22,720

$77,152

#6

University of Central Missouri

$8,344

$74,227

#7

University of Missouri-Kansas City

$20,014

$75,723

#8

Avila University

$14,430

$74,112

#9

Saint Louis University-Main Campus

$43,160

$77,927

#10

Central Methodist University

$7,500

$69,198

#11

Drury University

$9,548

$68,849

#12

Stephens College

$9,120

$66,445

#13

University of Missouri at Saint Louis

$29,769

$68,738

#14

Missouri Southern State University

$8,391

$64,564

#15

Evangel University

$22,146

$64,809

#16

Fontbonne University

$25,980

$64,410

#17

Lindenwood University

$16,900

$60,448

#18

Missouri Baptist University

$12,360

$58,145

#19

William Woods University

$8,350

$50,998
2019 Online Colleges in Missouri Ranking Details
For each school, we conducted manual research to provide prospective students with more details about the schools' online programs. Explore online degrees offered and accreditation information below.
Comprehensive List of Accredited Online Schools in Missouri (60)
Popular online degrees offered by accredited schools in Missouri include business, nursing, education, and teaching. Colleges like Saint Louis University - Main Campus, which offers 15 nursing options for bachelor's, master's and doctoral degrees, and Lindenwood University, which offers 41 options for undergraduate and graduate business administration degrees, make it easy for tomorrow's professionals to get the education of their choice today. With a burgeoning health industry, degree programs like Maryville University's master's of business administration in health administration, and University of Missouri's bachelor's in health science help launch the next generation of workers.
At a Glance:
48% of accredited online Missouri colleges have tuition of $12,000 or less.
The state of Missouri offers women targeted educational grant funding from numerous resources. Career Development Grants offer women funding for their degree programs, while the Dorothy Harris Endowed Scholarship acts as a grant award for female graduate students who specialize in sports.
Missouri's "Bright Flight" program provides resident high school seniors who score in the top 3% on the ACT and SAT up to $2000 each in scholarship funds.
References
0%

of users found this page helpful
Was this page helpful?
Still have questions or feedback?
This website offers school details to prospective students as an informational resource. The appearance of a school listing on this website should not be interpreted as an endorsement by the school of this site.