2019 Best Online Colleges in Idaho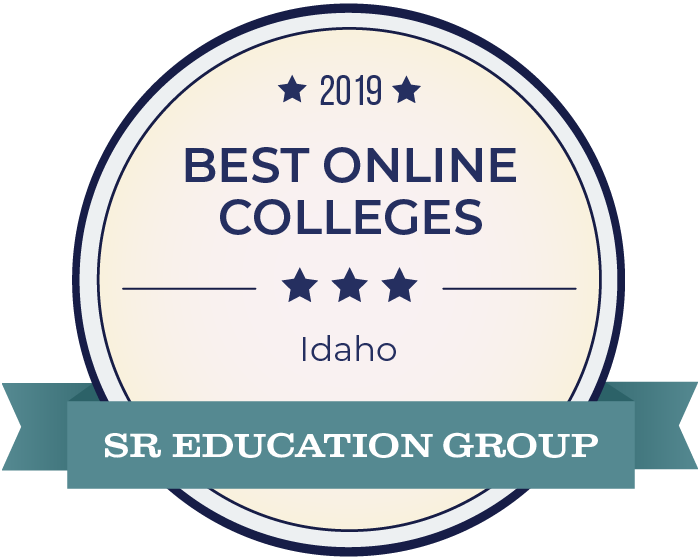 This list highlights the best schools in Idaho for students who want to pursue an online degree. University of Idaho is not only ranked #1, but it also offers the cheapest tuition of $8,914 and an average median salary of $84,806. They offer programs such as a B.A in History, Psychology, and Organizational Sciences. Ranked #4, Northwest Nazarene University offers 4 different online bachelor programs including a Bachelor of Arts in Liberal Studies and Business Administration.
Alumni salaries were provided by PayScale. View our methodology for more details or learn more about SR Education Group. To see all online schools in Idaho, view our comprehensive list.
Rank
School
Annual Tuition
Median Salary

#1

University of Idaho

$8,914

$84,806

#2

Idaho State University

$22,940

$84,422

#3

Lewis-Clark State College

$6,618

$73,412

#4

Northwest Nazarene University

$10,075

$66,716

#5

Boise State University

$23,776

$68,384
2019 Online Colleges in Idaho Ranking Details
For each school, we conducted manual research to provide prospective students with more details about the schools' online programs. Explore online degrees offered and accreditation information below.
Comprehensive List of Accredited Online Schools in Idaho (10)
There are 10 accredited schools in Idaho that offer online degrees. Among these schools are public, non-profit schools such as University of Idaho, as well as Northwest Nazarene University, a private Christian college. Common degree programs at these institutions include bachelor's degrees in nursing and psychology, and master's degrees in accounting, business and education. With 21 online master's degrees, Idaho State University boasts the largest selection of online postgraduate degrees in Idaho. Several schools, including Boise State University, also offer various online doctoral degrees in education and nursing.
At a Glance:
Brigham Young University, College of Southern Idaho and North Idaho College offer the most affordable online courses, with annual tuitions below $9,000.
The State of Idaho offers a variety of scholarships for eligible Idaho students through its Board of Education.
Healthcare and IT are among the fastest growing career fields in Idaho.
References
0%

of users found this page helpful
Was this page helpful?
Still have questions or feedback?
This website offers school details to prospective students as an informational resource. The appearance of a school listing on this website should not be interpreted as an endorsement by the school of this site.