2020 Best Online Colleges in Colorado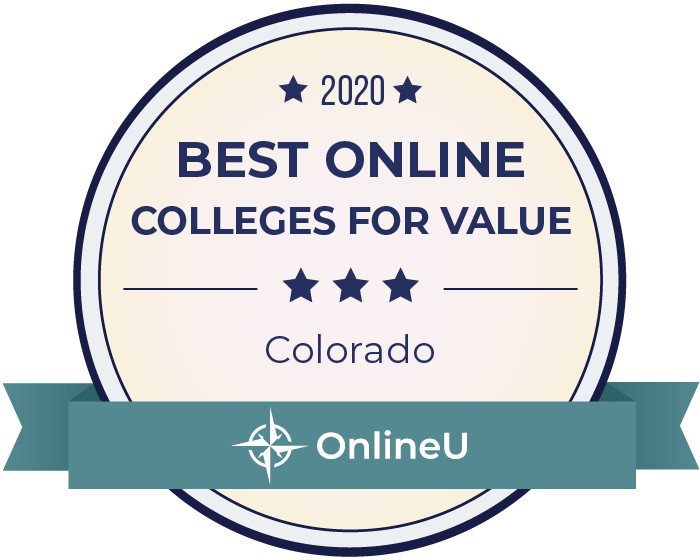 The following list is comprised of the best online colleges in Colorado. Top-ranked University of Colorado Boulder has an annual tuition of $10,728 and has the highest median salary on the list at $96,500. Third-ranked Colorado State University-Fort Collins offers 14 online bachelor's programs, including unique programs in natural resource tourism and agricultural business. Colorado Christian University offers an impressive 33 online bachelor's programs in fields such as education and psychology.
Alumni salaries were provided by PayScale. View our methodology for more details or learn more about Guide to Online Schools. To see all online schools in Colorado, view our comprehensive list.
Rank
School
Annual Tuition
Median Salary

#1

$10,728

$96,500

#2

$30,060

$90,000

#3

$14,280

$85,700

#4

$12,720

$84,700

#5

$10,462

$82,100

#6

$10,056

$74,400

#7

$14,070

$74,200

#8

$10,206

$72,800

#9

$11,840

$44,000
Salary data provided by

.
2020 Online Colleges in Colorado Ranking Details
For each school, we conducted manual research to provide prospective students with more details about the schools' online programs. Explore online degrees offered and accreditation information below.
Comprehensive List of Accredited Online Schools in Colorado (37)
Postsecondary teachers are high in demand in Colorado. Colorado's accredited online colleges meet this demand by training students appropriately. Adams State University offers a Master of Arts in Higher Education Administration & Leadership (HEAL), while Regis University offers a Master in Educational Leadership. University of Northern Colorado offers a Master of Arts in Teaching with specializations in curriculum studies, and a Master of Arts in Science Education (Graduate Interdisciplinary). In addition to degrees in education, MBAs and nursing degrees are also commonly offered at online schools in Colorado. Aspen University is Colorado's least expensive accredited online college, with tuition of only $4,230 per annum.
At a Glance:
CollegeInvest Opportunity Scholarship is a lottery scholarship that annually awards 38 $1,000 scholarships to undergraduate resident students in Colorado.
The Colorado Department of Higher Education promotes dual enrollment, and more than a third of the state's 11th- and 12th-graders participated in dual enrollment programs in 2016-17.
18 out of 38 colleges on this list have tuition rates under $15,000 per year.
0%

of users found this page helpful
Was this page helpful?
Still have questions or feedback?
This website offers school details to prospective students as an informational resource. The appearance of a school listing on this website should not be interpreted as an endorsement by the school of this site.